Dopson Family Medical Center Welcomes Kate Bennett, MD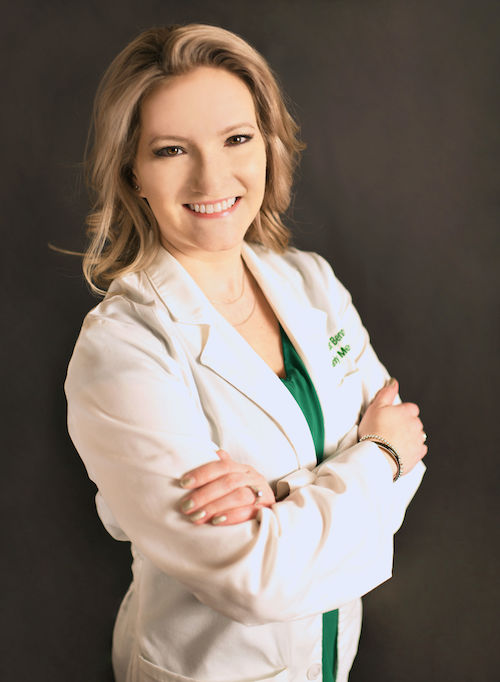 Dopson Family Medical Center is proud to welcome Kate Bennett, MD, to our family medicine practice.
"The addition of Dr. Bennett to the Dopson Family Medical Center primary care team allows us to expand our services and provide even more health care services to the people of Baker County," said Edward Anderson, CEO of Baker County Medical Services.
Dr. Bennett received a Bachelor of Science in Psychology from Barnard College in New York, New York and continued her education by receiving a Certificate in Premedical Science from Columbia University. She received her Doctor of Medicine from Marshall University in Huntington, West Virginia and also performed her residency there as well.
Here's a little Q&A with Dr. Bennett where she talks about why she chose to become a doctor and why she's excited to call Macclenny home.
What inspired you to become a physician? 
That's not a simple answer. My father was a physician. I lost him very early growing up, but I helped take care of him when he was sick, and at that point, I realized I really wanted to help other people.
Why did you choose to focus on primary care?
I chose to focus on primary care as part of my experience. While doing my internship at Bellevue in New York City in emergency medicine, I saw firsthand how many people did not have access to primary care. That really inspired me in our nation's healthcare system.
Why did you decide to join Dopson Family Medical Center?
I met my husband when I was in New York doing my pre-medicine training and he told me about this great small town he's from, hometown values and a close-knit community. Ultimately, we decided that's where we wanted to be and I was lucky enough to have the opportunity to join Dopson Family Medical Center.
What primary care specialties do you offer?
The primary care specialties that I offer include all aspects of family medicine and I see patients of all ages. Two of my passions, however, are women's health and pediatrics, which I know Baker County has a need for.
What is your patient care philosophy?
My patient care philosophy is that everyone's a human being. I went to school to help people and I'm passionate about helping my patients live the healthiest lives they can.
Dr. Bennett is now seeing patients of all ages. To schedule your appointment, please call (904) 259-7815.